Historic existence of Indian Poultry Industry from the last 50 years not only have created many milestones but also evolved as major rural employment generator producing the ultimate protein. Poultry meat production increased from 3.725 million tons in 2014 to 8.80 million tonnes in 2020-2021(BAHS, 2021). While the egg production increased from 82.93 billion in 2015-16 to 122.05 billion in 2020-21 (Dept. of DAHD Annual report 2021-22). The total poultry in the country is 851.81 million (including backyard poultry) in 2019, registered an increase of 16.8% in the total poultry.
Poultry development is one of the most flexible sectors in the country, fast adapting itself to the changing bio security, health and food safety needs. The total Commercial Poultry in the country is 534.74 million in 2019, increased by 4.5% over previous census.
Raw material cost is scaling up around 40%. Average rate of interest on capital cost, farming & feed model is above 8%. Feed raw material availability & high-end technology in feed & feed ingredient production need to be focused for feed and production cost reduction.
Capital cost for feed production and farming technology adoption is also an additional burden escalating cost of production, absence of infrastructure for distribution of livestock is probably the most expensive in India in comparison with the world average. Therefore, a joint response along with the government needs specialized attention. Although skilled manpower is a great shortage in the industry but it is still affordable comparatively towards standard, but skill cost is projected to grow average by 15% per year. Regulatory support required to make the product available throughout the year every season despite festivities and religious obstruction.
It is glaring to understand how India is transiting towards non vegetarian food, having more than 70% of population is non vegetarian but states like Haryana, Punjab, Delhi, Rajasthan, & Gujarat needs systemic approach from the industry to build robust favourable transition towards non vegetarian food.
Indications are extremely positive, only persuasive efforts can drive the social structure favourably towards poultry industry. States like J&K, Uttarakhand, Chhattisgarh, Telangana, Orrisa, Andhra Pradesh, Tamil Nadu, Kerala & Karnataka are positively placed with its dominating non vegetarian population, who are looking for regionalized choices to enhance poultry protein consumption provided their choices are met comprehensively. Remarkably non vegetarian consumption is equally distributed between female and male population countrywide.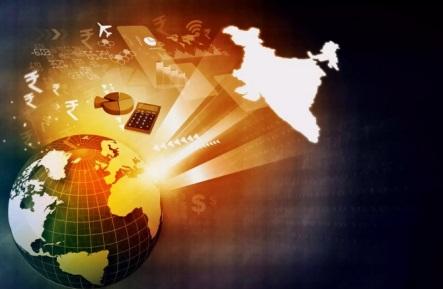 India's growing appetite for meat clearly indicates the opportunities and challenges towards big draw. As per data poultry meat consumption in 2020 onwards is beyond 4 million tonnes and similarly the domestic consumer wallet share towards food is ever increasing up to 35% of total expenditure outflow in the mass, despite India being growing economy. In the urban sector expenditure is done up to 43% towards food whereas below poverty line in the rural segment 57% outflow goes to food. We need to respond towards these challenges on behalf of industry ensuring adoption of poultry meat in regular food basket. Inclusion of rural mass which is the largest population in the country based on their affordability have to be catered strategically by the industry. To address the market on priority it is also evident that rural adults across India spent only 10% on the animal protein whereas the urban adults spend only 11 % on the animal protein. Thereby demand of rural areas to be stimulated favourably by the poultry industry. Consumption volume of poultry meat in India have ever increasing pattern with the largest consumption data of 4.1 million tonnes but forecasted to the beyond acceleration.
Although the worldwide total consumption of poultry meat by 2021 has reached to 133 million tonnes but Indian social fabric will drive ever increasing pattern up to 41% of all the protein meat by 2030. The increase in poultry meat is projected to account for over half of additional animal protein availability in the coming decade.
The challenging points are, how do we motivate and educate the transition with much categorized response.
Challenges are well described under my assumption:
1 Affordability and Cost Comparison Rural vs Urban.
2 Supply Chain & Logistics.
3 Product life cycle management - Storage & Warehouse setup – such infrastructures will help to stabilize the market in terms of fluctuations.
4 Religion & Vegetarianism.
5 Environmental Challenges.
6 International Trade compatibility.
7 Scale of Production.
8 Cost of Capital.
9 Regulatory Support.
10 Skilled Manpower/Technical expertise.
11 Over dominance of middleman – Development of reliable and stable market chain round the year is must.
12 NGO's Intervention motivated by other countries.
Overview of Opportunities for the sustainable growth:
1 Growth of Consumption.
2. International trade.
3. Protein sufficiency to the nation.
4. Rural market development and rural employment generation
● About 30% of total population comes from urban pocket and 70% belong to rural area.
● The availability of poultry meat and eggs, creating a vast marketing opportunity in the rural sector.
● Fulfill demand of healthy, convenient foods at economical prices is the key.
5 Logistics & distribution network & independent venture for food.
6 Product versatility can help to grow the industry - Adding Value to poultry products.
7 Meritorious product & qualitative education to mass.
8 Institutionalization of industry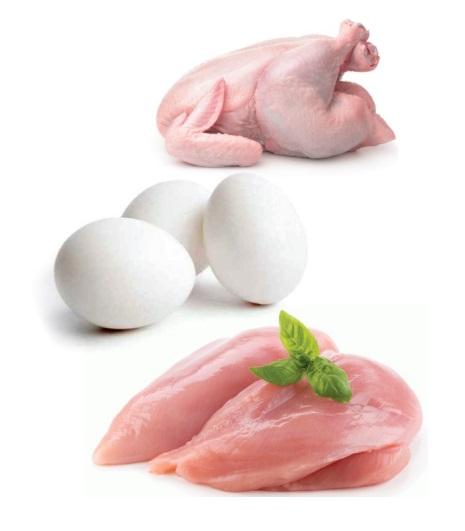 It is also important to reframe our situation in order to capture consumer attention & adopt a sustainable agenda for improvement:
1 Transparency should take the lead in sustainability.
2 Capture consumption patterns and trends in food purchasing behaviour.
3 Accelerating digital connection with consumers can be more effective.
4 Drive-through access, delivery & digital ordering are a must – (Post Covid scenario).
5 Keep chicken as a protein on the centre of the plate for the modern consumer who is surrounded by choices.
6 Food safety and nutritive value supporting health.
It is urgent to map the ongoing customer journey's which are driving the chicken protein consumption & will continue to drive the changing habits overall.
The global fast food market size is valued about 600 billion dollars and is expected to grow at CAGR 4.6 % till 2030. The rise in customers spending & the growing influence of convenience food, food delivery & other influencing applications will be the major factors to enhance market growth in India.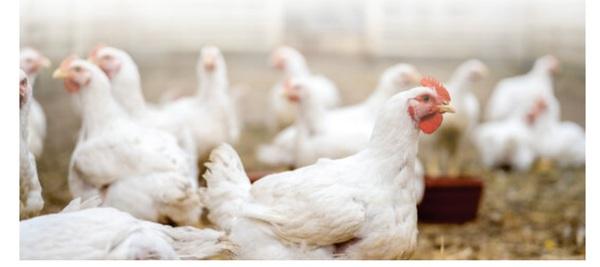 Factors such as affordability, availability & vast consumer choices & everlasting food education will enhance and enrich the consumer fabric for protein. The demand for the fast-food industry in the region "India" will be approximately 250 billion dollars by 2030. Interestingly QSR share seem to be growing with the help of drivers like Dominos, KFC, Pizza Hut & McDonald's with their large number of outlets and customized responses and recipes in Indian mass.
India's eating out market valuing approximately 45 thousand crores have a growth plan of 20-25%, ensuring value proposition, designer recipes as well as vibrant young generation.
Institutions like Railway, Army, Corporate dining, Food sector, branded fine dining restaurants, Quick Service Restaurant & Mobile carts with continually driving the poultry protein consumption which puts Indian poultry industry at restructuring model to meet the challenges. Value addition, variable customer choices, Chicken meat regional versatility and western motivated trends are pointers to examine in order to best archetype of poultry industry.
Although we have mastered poultry protein production greatly but value proposition, cost of production remains the success denominators in the future. We must ensure relevant CAPEX deployment in desirable areas and building a very transparent model of food production & food delivery by building enough capability of processing setup which can suite not only the most dynamic food perspective in India but also can evolve sustainability