Jani Huuha has been appointed the new Regional Manager for Scandinavia, the UK and the Baltic States.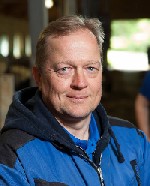 Addcon is proud to announce that Mr. Jani Huuha has joined the Addcon team as the new regional manager for Scandinavia, the UK and the Baltic Stateson September 1
st
, 2014. Jani Huuha will work closely with the Addcon teams in Norway and in Germany and he will be the link to Addcon´s partners in the various markets. 
"We are very proud to have Jani in our team. His experience in the market and his attitude towards his customers seems to be a perfect fit with Addcon´s culture, says Kurt Wegleitner, MD of ADDCON. 
Jani Huuha had started his career with one the leading feedmills in Finland. From there he moved to an international supplier of fertilizers and later to one of the leading global organic acid producers. 
With Addcon, Jani Huuha and his colleagues will work with the FEED product range such silage additives, feed preservatives, feed additives and the aqua product range.